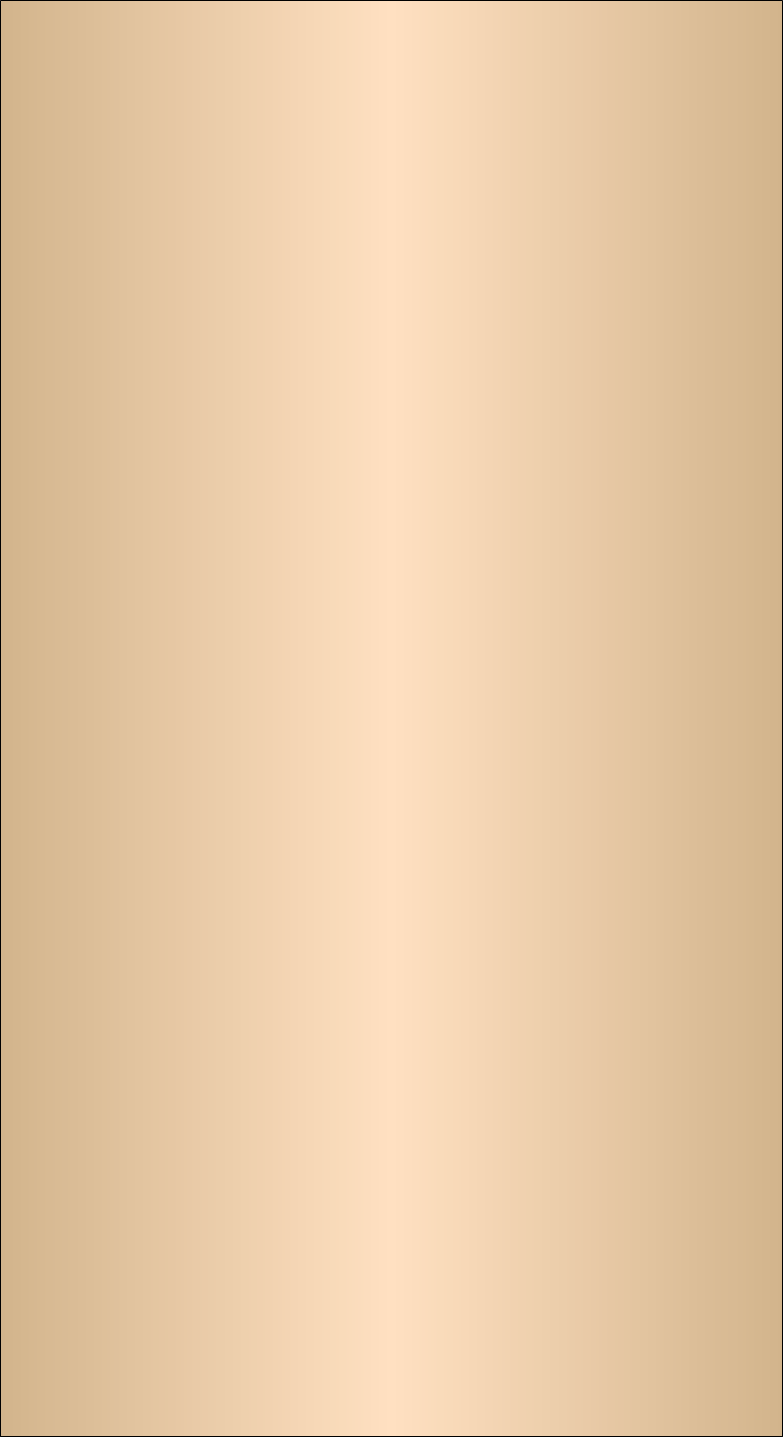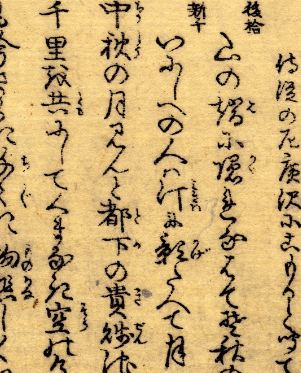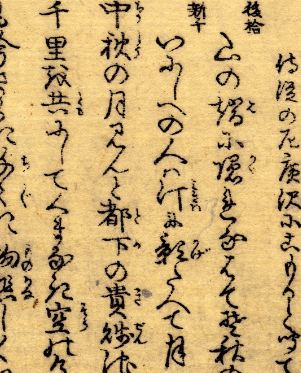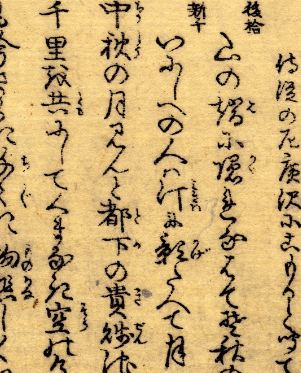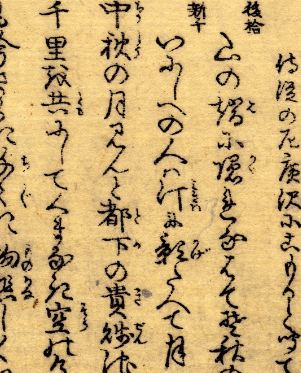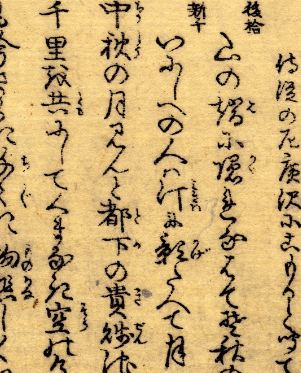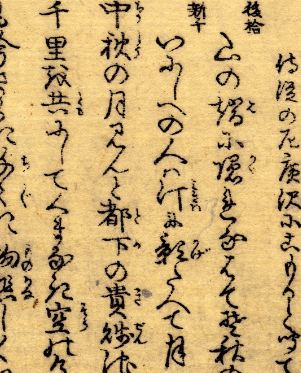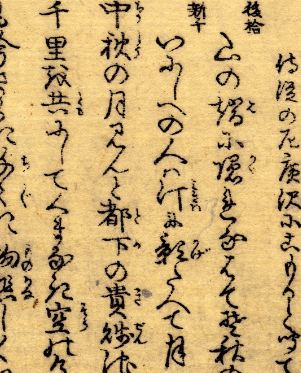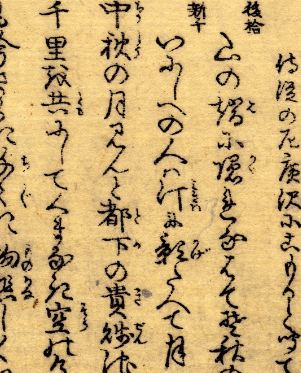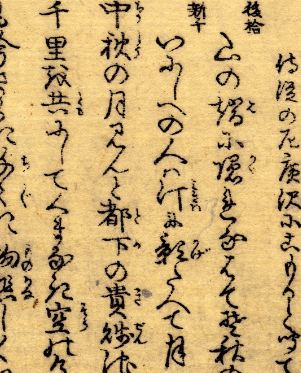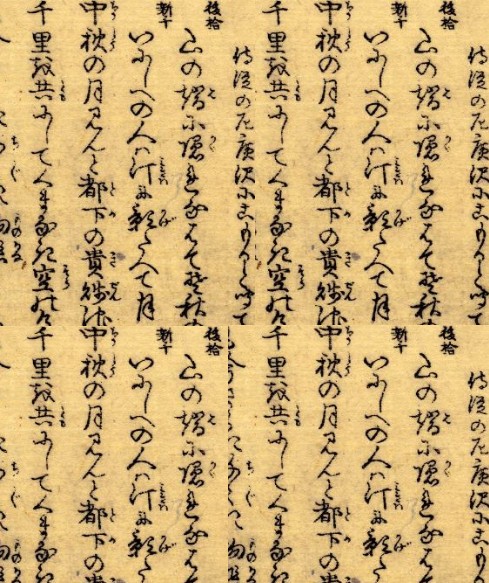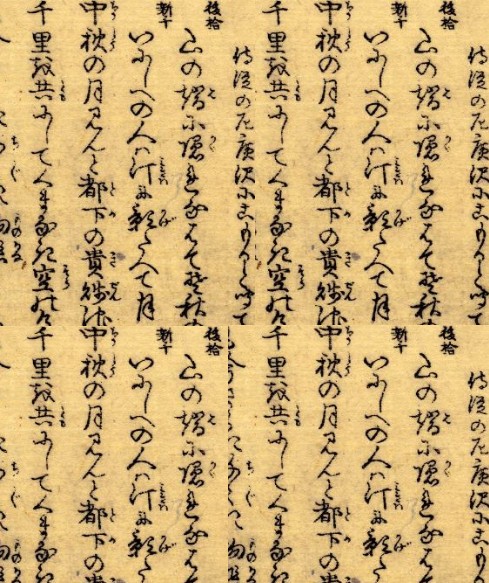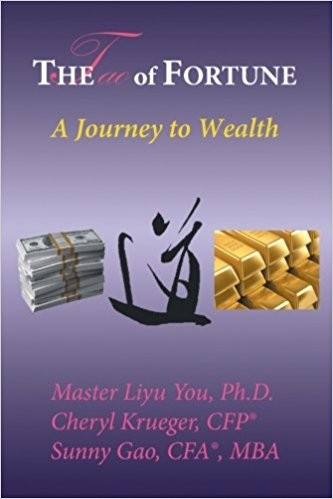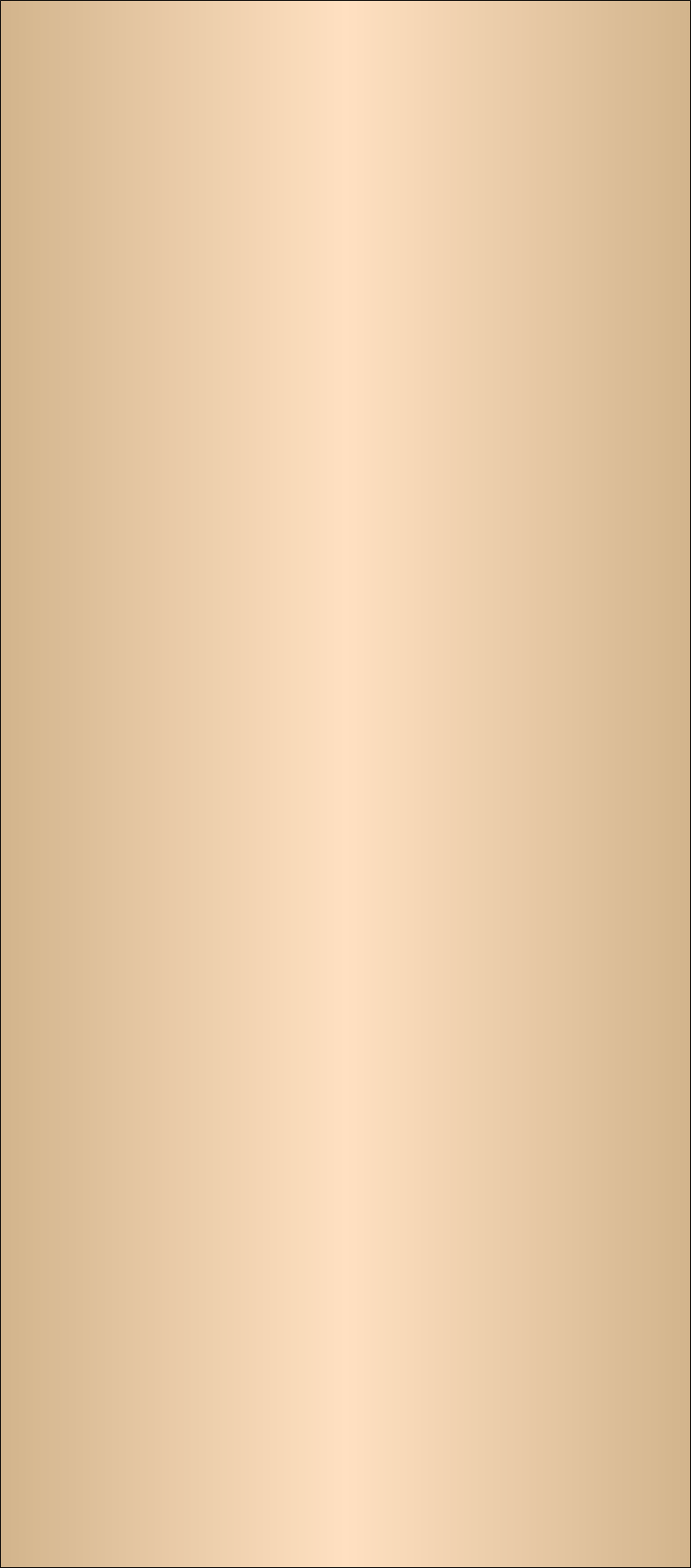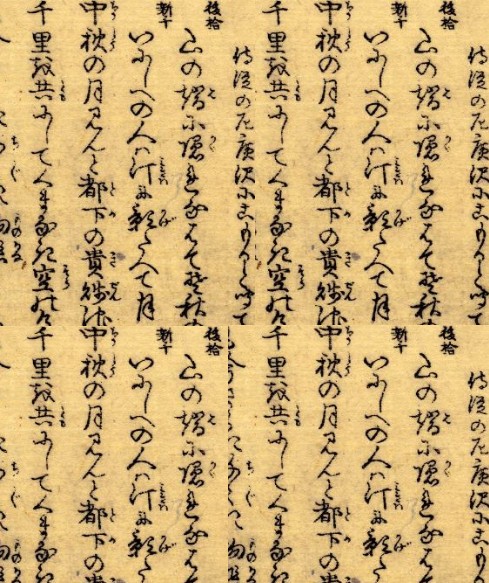 THE LIVING-LONGER WISDOM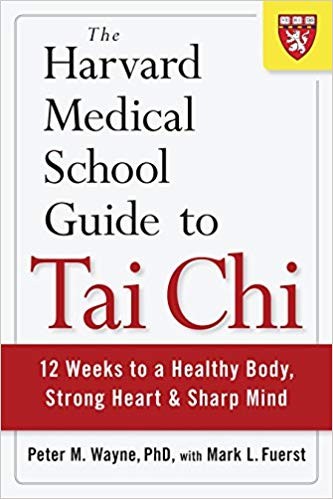 "Life lives itself in us, when we focus on the Creator.
From that focal point, around which all of life revolves.

We watch everything come and go,
with no judgment, no preference.
Everything that is, was, or ever will be,
will return to its origin: the Creator.
Understanding the comings and goings of things,
we fret not, and judge not.

Focusing on the Creator,
we are open to all of life.
Opening to all of life,
we embrace all with thankfulness for what we get,
with gratitude for not getting what we deserve.
Discovering the true nature of things,
we live with compassion and loving-kindness.
All endings become beginnings, all returning to the Creator."
LAO TZU

To seek the Creator, take a look at nature. You will see why it lasts: the reason is that everything does not exist for itself, and that is why it can last forever -- they are all inter-connected with one another for existence and survival.

So, focus on others, and not just on yourself. By doing so, you may discover the true meaning of love and loving-kindness.

Opening to all, you learn to appreciate others and connect with them.

Stephen Lau
Copyright© by Stephen Lau


TAI CHI BREATHING
Your respiratory system is also critical to your longevity living. In
Tai Chi
, breathing is valued more than physical power because it uses breathing, not muscular strength, to propel the movements of your body. Western physical exercises, on the other hand, emphasize muscular strength instead of the spontaneity of breathing and natural body movements. In
Tai Chi
, your mind directs the
qi
, letting it sink down into your abdomen, where natural breathing takes place. According to Tao wisdom, you breathe through your abdomen (like babies and young children), not through your lungs. This explains why people in the West limit their breathing to the lungs; as a result, their lungs tend to enlarge as they grow older, crowding their hearts, leading to heart disease and cardiovascular problems.
Your circulatory system is connected to your respiratory system.
Tai Chi
enhances your deep breathing, which guides your
qi
to move your blood (which cannot move by itself) to different parts of your body for transporting oxygen and nutrients. By regulating the circulation,
Tai Chi
exercises through natural movements and deep breathing provide a healthy heart for longevity living.
Hormones in your thyroid gland are responsible for physical growth of your body. In
Tai Chi
, you keep your neck erect without pressure, centered without inclining to the left or to the right; you integrate the slow and smooth movements of your head and neck. These natural and spontaneous movements not only enhance the activity of your thyroid gland but also act upon your kidneys to remove wastes for body detox.
In summary, you need the spontaneity of Tao expressed in physical movements as well as in natural breathing of
Tai Chi
exercises to reap physical health benefits to promote longevity health and wellness.
Remember,
Tai Chi
is all about movements to circulate your body invisible energy called
qi
. Smooth circulation of
qi
energy ensures a healthy body. Stagnant and blocked
qi
energy causes all sorts of chronic diseases.
Tai Chi
is an ancient exercise that has been practiced for thousands of years as an effective alternative healing for the body and the mind. By strengthening the immune system,
Tai Chi
can improve your chronic disease slowly but steadily. More importantly, it can relieve your stress and calm your nerves.
Stephen Lau
Copyright© by Stephen Lau
Go back to
Home Page
.




HAPPINESS AND MONEY

Does money bring happiness? To many, it does, especially if they have experienced the lack of it! That explains why thousands of people line up for hours to get their lottery tickets, hoping against hope that their tickets would win them great fortunes, and hence their happiness.
Mind and Perceptions

Bruce Lipton
, author and cellular biologist, said: "The function of the mind is to create coherence between our beliefs and the reality that we experience. We generally perceive that we are running our lives with our wishes and our desires. But neuroscience reveals a startling fact: we only run our lives with our creative, conscious mind about 5 percent of the time; 95 percent of the time, our life is controlled by the beliefs and habits that are programmed in the subconscious mind."
In other words, it is your pre-programmed subconscious mind telling you that money can give you happiness. That can also explain why you may find yourself working in jobs that you do not even like due to your subconscious belief that money is everything in life.
The whole world out there that you see in front of you right now is nothing more than a projection of what you feel deep inside. Not only is it a projection of your deep feelings and thoughts, but also your internal energy. Yes, money is energy too, just like you, me, and everything else. Money is an expression of energy of your subconscious mind, building a complex system of money beliefs, such as "money makes the world go round" and "when I have enough money . . . then I'll be happy, and can do whatever I want to do."
Happiness in relation to money is no more than mind and perceptions. So,
change
your mind to change your perceptions of money and happiness.
A Case in Point

At the end of 2007,
John Kralik
, an attorney who owned a law firm, experienced debts and disasters in both his life and career.
One day, after a walk in the mountains, Kralik became enlightened: as his 2008 New Year resolution, he decided to write a thank-you note a day for the rest of the year to every one he knew.
Kralik's 2008 "gratitude project" had changed his life completely. Instead of his feeling of discontent regarding his lack, and his envy of those who had what he did not have, he had learned to be
grateful
for his law firm, his practice, his friends, and his family, despite the many disasters and drawbacks he had previously experienced. Kralik's gratitude began to change every aspect of his life. His relationships with his family, his friends, and his staff improved significantly; his law firm avoided bankruptcy, and turned around completely.
Gratitude is something that you get more only by giving it away more. Expression of gratitude generates happiness that overcomes the unhappy feelings of lack. . . . .
The above is taken from my book:
The Happiness Wisdom
.
Stephen Lau
Copyright© by Stephen Lau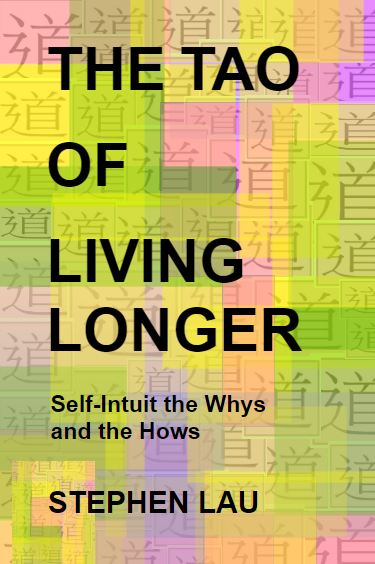 Why Do You Want to Live Longer?

There is an old proverb that says: "He who cannot ask cannot live." Life is all about asking questions and seeking answers from the questions asked. If you wish to live longer or to a ripe old age, you must ask yourself many questions along your life journey.
Living for life in this contemporary world may never be easy because it requires wisdom, which is essentially finding answers to the questions asked, and then applying those answers to everyday living in the material world.
Have you ever wondered: there has to be much more to life than this-the kind of life that you are living right now? If you have, then maybe you should, first and foremost, ask yourself the question: "Why do I want to live longer?" Your reasons could be any one or some of the following:

· You desire to live a better life than the one that you are currently living.
· You want to see your children or grandchildren grow up and mature into adults.
· You have your life passions, some of which might already have been accomplished, while others are being pursued but still remaining unfulfilled.
· You are experiencing some core values, which are not just your life goals but rather your beliefs in humanity that have to be lived in order to fully experience the meaning of existence as well as the innate happiness in humanity.
· You still like to enjoy some of the mundane pleasures of life and living that have satisfied your five senses.
· You love to maintain good relationships and true friendships with those who are close and dear to you.
· You may be fighting some life challenges or health issues-just like Alex Trebek, the 77-year-old TV celebrity famous for hosting NBC's "Jeopardy", who openly declared in 2019 that he had to live longer in order to fight his pancreatic cancer because of his still-standing three-year contract with NBC.

Asking the question "Why do I want to live longer?" may initiate many other why questions specifically related to you, to others close to you, and to the world around you. Living is all about asking the many why and how questions in your everyday life and living.
In the Bible, Jesus said: "Ask, and it shall be given you; seek, and ye shall find" (Matthew 7:7) In real life, we must always ask ourselves many thought-provoking questions at all times. Asking questions is self-introspection, which is a process of self-intuition and self-reflection, without which there is no self-awareness and therefore no personal growth and development. A static life is never a life well lived and worth living. Therefore, asking questions is self-empowering wisdom-a life tool necessary for living longer.
The truth is that the kind of questions you ask determines the kind of life you are going to live. Your questions often trigger a set of mental answers, which may lead to actions or inactions, based on the choices you make from the answers you have obtained. Remember, your life is always the sum of all the choices you have made in the process. No matter what, life is a journey of self-discovery, a continuous process of asking questions and seeking self-awakening answers from them. It should be noted that the answer to every question you ask may change over time, because life is forever changing, and changes are often transformative. The more questions you ask, the clearer your mind will become, and the more ready you will be to receive the answers.

Stephen Lau
Copyright© by Stephen Lau